NYBLC – 50th Anniversary Annual Virtual Scholarship Gala
When? Saturday, November, 14 2020 11AM- 4PM
Like so many others, the NYBLC didn't foresee the world moving school, work, and meetings online and as COVID-19 has shown us, the timing of crises is unpredictable and unprecedented. But, the NYBLC is thrilled to invite you to celebrate their 50th Anniversary as they honor their author award winners virtually!
Award Recipients
Distinguished Author Award Winner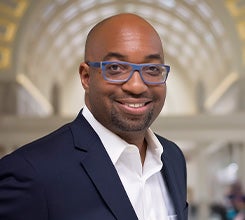 Kwame Alexander is a poet, educator, and the New York Times Bestselling author of 32 books, including The Undefeated, illustrated by Kadir Nelson, and How To Read A Book, illustrated by Melissa Sweet
Young Adult Winner
Khristi Lauren Adams is an author, speaker, and ordained minister. Her new book, Parable of the Brown Girl will be released in February 2020. The book highlights the cultural/historical and spiritual truths that emerge from the lives of young black girls.
Children's Book Winner
Ama KariKari Yawson is an author, attorney, educator, and motivational speaker. In 2015, she created the folkloric character Kwanzaa Nana for her Kwanzaa series. Her first book picture book, Sunne's Gift, is about a magical being (magbee) with spirally hair that grows toward the sun named Sunne.


Want To Learn More?
All questions or concerns can be directed to Sandra Echols at sandraechols@gmail.com.

**Please note that if you have already purchased a ticket at the original event date, you do not need to buy another ticket to attend the virtual event.