2023 YSS Spring Conference
The 2023 YSS Spring Conference will be held in Lake George at the Courtyard Marriott on Friday, April 28th. We hope you'll join us at the "Queen of American Lakes" for a great line-up of speakers, workshops, and networking opportunities.

We hope you'll take time to explore Lake George Village, as the Courtyard is within walking distance of shops and restaurants and features some gorgeous lake views. Plan to leave the conference refreshed and ready to lead youth and teens in your community to build their worlds!

Click here for the Conference Brochure


Keynote Speaker: Alex Gino



Queer, Quirky, and inQuisitive: Writing Middle Grade with Wit and Sincerity Alex speaks to the importance and joy of LGBTQIAP+ literature for young people, and how that translates to a better future for all of us. They will chat and answer questions about writing MELISSA, one of the first traditionally-published middle grade books with a transgender main character, as well as their writing process, upcoming projects, and the value of stories written from within the community.


Luncheon Speaker: Chris Grabenstein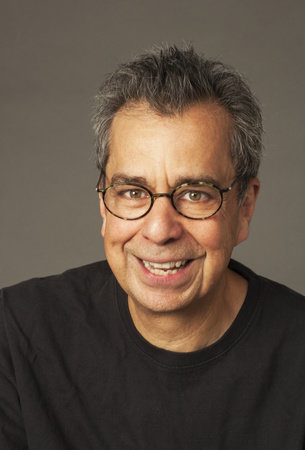 "SAYING YES ALL THE WAY TO MR. LEMONCELLO'S LIBRARY."
Chris talks about how the "Yes, and" rules of improvisational comedy have guided his journey from a kid with a big imagination to a #1 New York Times bestselling author. Be prepared to laugh while you learn the power of saying Yes!



Registration Rates
Early Bird through March 17, 2023:
$140 NYLA Member
$170 non-member
$125 student/retiree

Regular registration March 18- April 14, 2023:
$155 NYLA Member
$185 non-member

*Note: You must be a NYLA member to qualify for the member rate. If you are not seeing the member rate, please email at (membership @ nyla . org) before submitting the form.


Hotel & Lodging
Location:
Courtyard Marriott
365 Canada Street, Lake George, NY 12845

Thursday night rooms can be reserved at $139-$149 by 3/27/23
Friday night lodging discount available ($199); to reserve the two nights, please call directly at 518-685-3402
Reserve just Thursday night online through this link: https://www.marriott.com/event-reservations/reservation-link.mi?id=1670531299774&key=GRP&app=resvlink

Pre-Conference Workshop
Solar Science Preconference Workshop presented by STAR Net
Location: Courtyard Marriott on Thursday, 4/27 from 1-4
Get ready for the next eclipse with this free Solar Science workshop presented by the Space Science Institute's STAR Net team! Space is limited (pun intended), so please sign up early and select the workshop during registration.
Pre-Conference Reception
Thursday, 4/27/23, 6:30 pm
Location: Adirondack Pub and Brewery, 33 Canada Street, Lake George

ALL ARE WELCOME at this event, formerly known as the Past Presidents' Dinner. Join the YSS Executive Board, Past YSS Presidents, and fellow conference attendees for an evening of food, friendly faces, and a fun trivia night! Bring your friends and colleagues and form a team. We'll also be selling tickets to win some fabulous gift baskets! Funds raised go towards YSSsponsored scholarships. Each $40 ticket includes food, a non-alcoholic beverage, and a FREE ticket for the door prize!

Service Project

This year's conference service project will benefit WAIT House in Glens Falls, NY. WAIT House services include an emergency shelter for youth and a transitional living program for pregnant and parenting teens. Bring a donation of diapers, cleaning supplies, or the non-perishable food items on this list (https://hycwaithouse.org/wish-list/ )and receive a free raffle ticket for each item!
Volunteers Needed!
We're looking for volunteers to serve as room monitors for the event!
As a room monitor, you make sure the presenter arrives in the room, make sure their AV is set up and working, introduce the presenter(s) and make sure they keep to their allotted time. During the program, you will remain in the back of the room to make sure everyone is comfortable, assist with handing out materials as needed, and address any concerns in the room.
If you're interested, sign up for a session here: https://www.signupgenius.com/go/70a0848a8a728a7f58-room#/
Reach out to yssconference2023 at gmail (dot) com with any questions.
Room monitors will be entered into a drawing for a special volunteers-only raffle!